School bell rings at 8:45, please have your children to school on time.
October is dedicated to the Rosary. This is because October 7th is the Feast of Our Lady of the Rosary. "It was instituted to honour the Blessed Virgin Mary in gratitude for the protection that she gives the Church in answer to the praying of the Rosary by the faithful." To honour the month of the Rosary, we will be praying the rosary as a school community.
I would like to extend a sincere thank you to staff, students and parents for a wonderful start to our school year. Our Meet the Staff Barbeque was a huge success and it was a very nice way to meet each other in an informal setting. It was wonderful that Fr. Alfred was able to join us and give you an opportunity to meet with him.
We are holding Student Council Elections during this month, your newly elected council will be announced in November's newsletter. Good luck to the candidates! We are excited for them to start preparing activities for our school.
I look forward to working in partnership with our Parents' Association, as well continue to meet the needs of the children in our school and make it a better place to learn. I would like to extend an invitation to all the parents to attend the monthly meetings. The dates are posted in our newsletter and on our website. It is an excellent opportunity for you, as parents, to have input and keep updated with your child's education.
Thanksgiving
We live graciously,
For each new morning with its' light,
For rest and shelter of the night,
For health and food,
For love and friends,
For everything Thy goodness sends
We are reminded to bring in non-perishable food items for those in need. Food will be collected until October the 9th at which time it will be brought over to The Sisters of Charity to distribute to those in need in our very own community.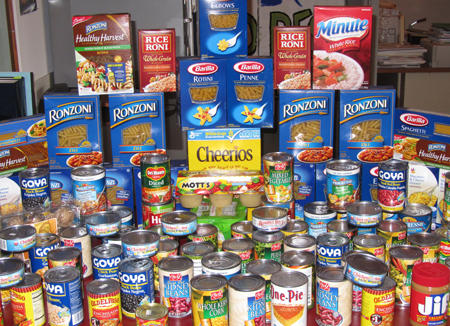 We wish you and your family a Blessed and Happy Thanksgiving.
Principal: Ms. J. Siska